Julie Healy
MLP Program Coordinator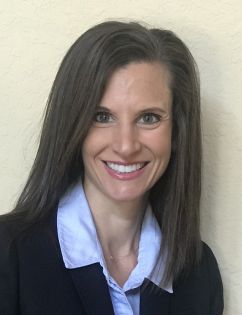 Julie Healy worked in corporate America for 12 years as a radio advertising executive before starting her family. She tries to live by the motto: "life is not measured by the breaths we take, but by the moments that take our breath away." She believes that making a positive impact on the lives of others is what makes life worth living.
After graduating from Southern Methodist University in Dallas in 1994 with a BA in Broadcast News, Julie started her radio career as a national broker with Eastman Radio, a subsidiary of Katz Media, where she represented radio stations across the country. She later held Senior Advertising Executive positions with CBS/Infinity Broadcasting in Austin and Clear Channel/iHeart Media in Dallas. Julie helped launch KQBT "The Beat 104.3", a Hip Hop formatted radio station where she was an integral part in building the station's revenue from the ground up and was a member of Infinity Austin's Million Dollar Club for three years in a row. Julie took a nominal list at iHeart Media Dallas KDMX "MIX 102.9" to over two million dollars in billing and was part of a team that took a lower-ranked station to top billing status. She was nominated two years in a row for American Women in Radio and Television's Radio Rep of the Year.
After four relocations with her husband, Julie focused on raising her children full-time. Since then, she has been active in PTA, which included holding officer positions and managing fundraising efforts. She has also volunteered for SA Youth as a member of their Chips 'n Salsa Committee and San Antonio Pets Alive.
Julie and her husband of over 20 years live in Stone Oak with their children and two rescue dogs. She is excited to be the newest member of Masters Leadership Program's Staff where she can continue to make a difference in the San Antonio community.