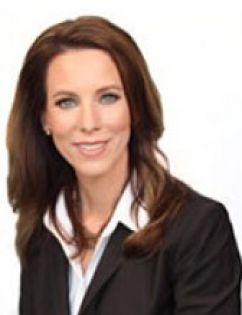 Renee Flores is Regional Vice President, External Affairs within the AT&T External and Legislative Affairs organization. Flores currently has regional, state and municipal responsibility for legislative advocacy and third-party constituencies in the local San Antonio area, central Texas and Panhandle.
Since her employment with AT&T in 1997, Flores has contributed to the company in many capacities. In her prior role, Flores had Public Affairs responsibility for headquarters operations and chief of staff functions. Under her leadership, AT&T has achieved telecom legislative and regulatory reform in multiple states by reaching and working with various key audiences. Flores led a team of project managers to develop and implement network planning for the company to bring high-quality video service to customers. She has also been integral in boosting customer satisfaction metrics for the company, and enhancing AT&T's brand among labor, customers and vendors through improved service and relationships. She has made significant revenue contributions through increased sales and retention. Over the years, Flores has worked steadily up AT&T's career ladder, developing leadership and management skills in the company's financial, consumer and diversity-relations departments.
In her previous work, Flores marketed new product lines for a chemical company, successfully increasing its retail revenues. She has also enhanced marketing and sales operations in specialized service and logistics industries.
Flores received a Bachelor of Science in International Trade from Texas Tech University, where she graduated Cum Laude. Flores is a native Texan. She lives in San Antonio with her husband and two children.