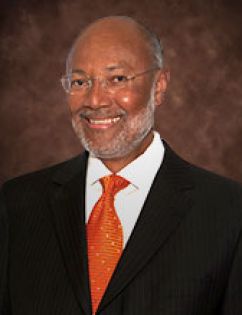 Milton is the former Chief Executive Officer (CEO) of CPS Energy, the municipally owned electric and gas company serving San Antonio – the nation's 7th largest city - and surrounding region. Lee joined CPS Energy in August 2000 as Senior Vice President of the Electric Transmission and Distribution Systems, became interim General Manager in November 2001 and advanced to general manager in February 2002.
Before coming to CPS Energy, Lee held the positions of Chief Operating Officer as well as CEO and General Manager of Austin Energy during the 1990s. He began his career with General Electric Co., where he oversaw nuclear steam supply systems, nuclear fuel, gas turbine generators and steam turbine generators.
In 1976, Lee joined the newly created Texas Public Utility Commission (PUC) and assumed responsibilities for regulation of electric utilities in the areas of engineering, construction and distribution systems. He testified as an expert witness in certification and rate proceedings and prepared rules and regulations for the state's electric utilities.
After departing the PUC in 1984, he held various positions at Austin Energy and Lower Colorado River Authority, a regional energy provider.
A native of Austin, Lee graduated from the University of Texas at Austin with a Bachelor of Science degree in Mechanical Engineering in 1971. He is a registered professional engineer.
Lee has held a number of prominent positions in the electric utility industry. He has served as a member of the ERCOT Board of Directors and Technical Advisory Committee, and he has held leadership positions in the Texas Public Power and Large Public Power Associations. Lee is a member of the University of Texas at Austin Engineering Foundation Advisory Board; the National Society of Black Engineers; the Texas Alliance for Minorities in Engineering; and the Texas Society of Professional Engineers.