Lynn Thompson
Class VII (2011)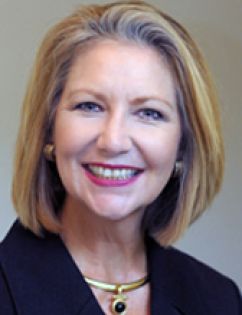 Lynn, and her husband Jim, began their computer consulting firm in 1982 in the earliest days of desktop computing. Lynn specialized in systems analysis, software integration, data mapping, and training for accounting and inventory related applications. Clients ranged from large military base maintenance support systems to nonprofit fundraising systems. Retired from consulting, Lynn and Jim have real estate investments to manage.
Lynn is the current chair of the MLP Alumni Association and a graduate of Class VII. She has served as Program Chair, Comptroller, and Logistics assistant for MLPAA. Currently, Lynn is an elected Trustee for the Alamo Heights Independent School District and past president of that board. She is an active member of the Bexar County Coalition of School Boards, serves as a Legislative Advisory Council state delegate for Region XX, and board liaison to the Alamo Heights School Foundation. Lynn is the treasurer of the St. Luke's Lutheran Health Ministries Board which awards almost $400,000 per year.
Lynn has volunteered since age 15 tutoring with the Jewish Community Center. Past activities include Master Trainer/Facilitator for the Center for Nonprofit Management and the Los Angeles United Way Loaned Executive Program, the Junior League of Los Angeles board, chair of various San Antonio fundraisers including Book & Author, Candlelight Ball, and Ole Marketplace. She is an active member of First Presbyterian Church of San Antonio, having served as Moderator of the Deacons, President of Presbyterian Women, and Bible study leader. Other nonprofit board positions included Impact San Antonio, Friends of Ronald McDonald, Friends of Hospice, Baptist Health Associates Council, SMU Alumni Board, and school support groups.
Lynn is a native Texan, born on Texas Independence Day, and alumnus of Alamo Heights HS. She graduated from SMU in Dallas with degrees in Psychology, Political Science, and an MBA. She enjoyed twelve years in Los Angeles, but was thrilled to come back to San Antonio to raise and be with family. She and Jim have two sons – Will, married to Natalie, and Jim Jr. Natalie and Will are both attorneys in Dallas. Jim is a sales manager in corporate liquidity for FIS in Jacksonville, FL.