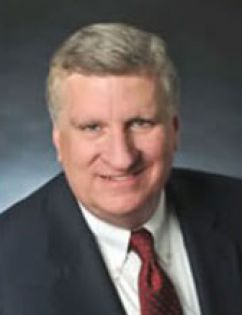 Kenny Wilson serves as the President and Chief Executive Officer of Haven for Hope of Bexar County, a nonprofit organization located in San Antonio, Texas. Its mission is to save and transform the lives of persons who are experiencing homelessness. Wilson was appointed in April 2016 following a decades-long career in banking, investment management, and community service. He leads the organization's 200-plus employee workforce, manages 93 organizational partnerships that serve our residents, and administers a $21 million annual budget. He oversees the operation of the 22-acre, $101 million campus and the daily delivery of countless services to the 1,600-plus men, women and children who stay at Haven for Hope. The services on the campus are designed to be all inclusive…providing any help that a homeless individual and family might need. Those resources include medical care, jail outreach, substance abuse recovery, employment readiness, case management, identification recovery, and many others. Since Haven for Hope opened in 2010, thousands have "graduated" from Haven to move off campus to a self-sustaining and productive life. Haven for Hope is recognized as one of the country's largest and most comprehensive homeless-serving facilities.

Prior to Haven for Hope, Wilson served as Market President for Bank of America in San Antonio and Austin. He also served U.S. Trust, Bank of America Private Wealth Management, as Managing Director and Market Executive, overseeing the investment management, credit, trust, and banking services for wealthy individuals and families in San Antonio, Austin, and Midland. Wilson also worked with select, wealthy families across the state in a role of problem solving, planning, and execution of plans.

Throughout Wilson's career, he has been active in the San Antonio and Austin communities. He has served in leadership roles with many organizations including Chairman of the Board of the Greater San Antonio Chamber of Commerce, a member of the Executive Committee of the Austin Chamber of Commerce, and Chairman of the University of Texas at San Antonio Development Board (during which a $185 million capital campaign was completed). As Chairman of the San Antonio Economic Development Foundation, Wilson led the organization that was responsible for recruiting new jobs and companies to San Antonio from across the nation and around the world. He served as Chairman of the Board of the San Antonio Symphony and Board Chair for the Free Trade Alliance. Wilson also has participated as a board member of the San Antonio Museum of Art, the P16+ Education Council, and the Executive Committee of The United Way of San Antonio and Bexar County. For several years, he served as Chairman of the Endowment Committee for the Christus Santa Rosa Children's Hospital Foundation and was awarded a lifetime membership to that Board. Recognitions include the Abilene Christian University Distinguished Alumni Citation, the 2015 City Year Ripples of Hope Award, and the 2015 Governor Briscoe Friends of Youth Award.

Wilson earned a bachelor's degree from Abilene Christian University and completed post-graduate work in finance and accounting. His wife of 42 years, Sharon, is the former director of Children's and Student Ministries at Oak Hills Church in San Antonio. The Wilsons have three daughters. One is a speech therapist who provides therapy to children who sadly are incarcerated in a maximum security prison. One daughter is an accomplished high school choir director having led one of the largest programs in Texas. The other daughter founded and operates a non-profit organization in El Salvador helping children in abject poverty. The Wilsons have three grandchildren.