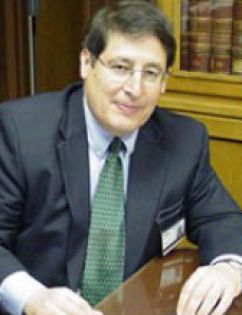 George is the President/Chief Executive Officer of University Health System, the hospital district for Bexar County. He assumed this role in January 2005 after serving as Executive Vice President/Assistant Administrator for five years and Vice President for Legal Services for 10 years.
Prior to joining University Health System in 19180, Mr. Hernandez served as Chief of the Civil Section in the Bexar County District Attorney's Office and started his career as an Assistant City Attorney for the City of San Antonio.
Among his numerous professional and service affiliations, he serves a member of the Code Red Task Force on Access to Health Care in Texas; chair of the board of the Teaching Hospitals of Texas; vice chair for the Center for Health Care Services, the mental health authority for Bexar County; vice chair for the Daughters of Charity Services of San Antonio, a nonprofit medical and dental care community provider; an executive committee and board member of the Texas Hospital Association; and a board member for the United Way of San Antonio & Bexar County.
Hernandez is a native of San Antonio and is a 1970 graduate of Central Catholic High School. He earned his law degree from George Washington University School of Law in Washington, D.C. and a B.A. in political science from St. Mary's University.