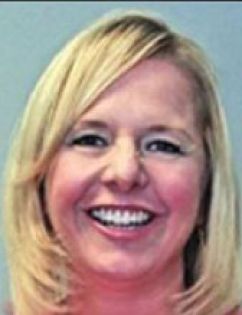 A journalist at newspapers and magazines for more than 25 years, Donna has chased down rabid raccoons and subordinated debentures - both with equal passion, but not simultaneously.
She is responsible for complete turnkey editorial production and digital presentation of the weekly Special Reports, Magazines and Award Publications put out by the San Antonio Business Journal.
In 2007, Donna also developed the Business Journal's social media presence and strategy; that audience engagement has exploded every year as the paper pursues engagement with its audience. She works closely with the paper's staff to deliver stories in a cross-platform approach and covers SXSW Interactive for the Business Journals across the country every year.
In the community, Donna is a co-founder of one of the city's largest Tweetups - BMPR - and the city's first-ever TEDxSanAntonio. She is a frequent speaker on the topic of social media and also serves as a judge for the annual global U.S. Air Force social media contest.
In addition to being a gifted napper, Donna performs in the Society of Professional Journalists annual Gridiron show, a song-and-dance spoof of local headlines which raises money for journalism scholarships. Donna lives with her husband, David Tuttle, Associate Vice President for Student Affairs and Dean of Students for Trinity University. The couple has four children, ages 11 to 22.