BJ Mamuzic
Class VI (2010)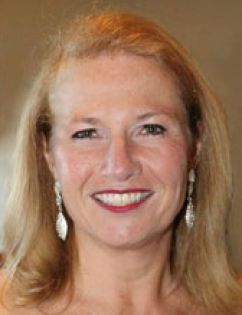 BJ is Immediate Past Chair of the Masters Leadership Program Alumni Association (MLPAA) and also serves on the board of the San Antonio Lighthouse for the Blind. She has held leadership positions on the boards of the American Red Cross and Cancer Center Council, and is a past member of the Community Advisory Board for Texas Public Radio as well as the Dean's Advisory Council at Purdue University's School of Technology.
BJ's professional background includes extensive product marketing, new product development and operations experience in the Financial, Telecom and Nonprofit sectors. She began her career with Citicorp Diners Club in Chicago, IL then joined SBC (now AT&T) in St Louis, MO focusing on wireless applications for the Consumer marketplace. A member of the company's International business development team, she led in-country wireless marketing development efforts in numerous countries including Belgium, India, Ireland, Israel, The Netherlands, South Korea and others. She served as Vice President of Consumer Marketing, and later as Vice President of DSL Marketing addressing emerging product needs of Consumer and Small Business markets.
BJ left SBC in 2004 with the objective of applying her business skills and experience to address community development and philanthropic needs. She earned her Certification in Nonprofit Management at UTSA and served as Executive Director of St. PJ's Children's Home where she led a successful two-year financial and operations turnaround. BJ left St. PJ's in 2008 to spend more time with her new husband, Robert Sheldon, and to pursue broader community involvement.
BJ was born in Belgrade, Yugoslavia and raised in West Lafayette, Indiana. She holds a BS in Industrial Management from Purdue University and an MBA in Marketing from the Indiana University Kelley Graduate School of Business. She holds seven U.S. patents and is a past translator for the U.S. Joint Publications Research Service. BJ and her husband Bob (both MLP graduates) enjoy international and domestic travel, lectures, cooking, dining out, architectural tours, wine, music and festivals.