Bill Whiting
Class III (2007)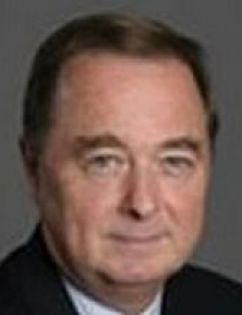 Bill Whiting has called San Antonio home for over 50 years. He retired in 2006 from a series of management roles and company ownerships. Bill also paralleled his civilian career with a military one, retiring as a U.S. Navy Captain.
Bill graduated from the University of Texas and began his professional career with Southwestern Bell and then Eastman Kodak Company. In 1981, he started his first business which he subsequently merged with a larger firm. He was involved in numerous mergers and acquisitions over the next 25 years.
The real estate downturn of the late 1980's allowed Bill to focus on San Antonio for the next decade where he was an owner and operator of several Texas title insurance agencies and an insurance underwriter.
Sale of the insurance related firms allowed him to return to computer technology where he and others made acquisitions from multi-national companies eventually leading to the creation of the current international software company, Global 360.
Bill has been involved in counseling Naval Academy applicants for over 20 years and is a 2006 graduate of San Antonio's Masters Leadership Program, currently heading their Alumni organization. He is Chairman of the Texas Non Profit Resource Center and serves on the executive committee of the San Antonio Clean Technology Forum and is a member of the LCRA Regional Council, Highland Lakes.
Forty one years ago, Bill and his wife, Ann were married and have raised two boys, David who lives in Dallas and Jeff in Austin. They have two grandchildren in Dallas, Haley and Carson.