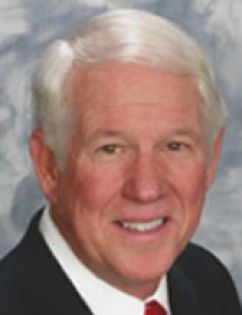 General William R. Looney III recently retired from the Air Force after 40 years of service. During his tenure, he commanded more organizations than any other Air Force general, past or present.
He led the Air Force Academy Cadet Wing as a cadet, commanded a fighter squadron, 2 fighter wings, an academic institution, a warfare center, a numbered air force, 2 acquisition centers, and a major command while rising to the highest rank in the military 4-star General. The organizations he led covered every facet of Air Force activity including operations, training, education, and acquisitions involving as many as 100,000 people or as few as 13. A career fighter pilot, he flew 65 combat missions and accumulated over 4,000 flying hours in numerous aircraft.
General Looney is President of Integration Innovation Incorporated, a defense business headquartered in Huntsville, Alabama. He is also a published author, a member of numerous Boards, and an independent consultant on national security and executive leadership. He currently resides in San Antonio with his wife, Marilyn.