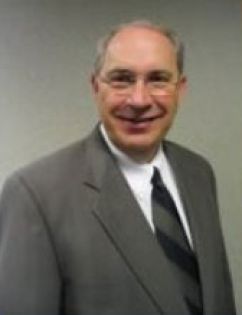 Al Philippus has been with Valero Energy Corporate in San Antonio, Texas, since 2002. He served as Director of Corporate Security from 2002 to 2007 and now serves as Vice President of the Corporate Services and Security Division. from 1995 to 2002, he held the position of Chief of Police for the San Antonio Police Department where he served for over 27 years.
Al is a native of San Antonio, Texas. As Vice President of Global Security, Facility and Administrative Services for Valero Energy Corporation, Mr. Philippus is responsible for managing commercial construction projects and securing a safe and secure environment for Valero's employees and customers. Valero Energy Corporation is a Fortune 50 company based in San Antonio, and through its subsidiaries is the world's largest independent petroleum refiner and marketer. Valero supplies fuel and products that improve people's lives with 16 refineries and 10 ethanol plants stretching from the U.S. West and Gulf coasts to Canada, United Kingdom and the Caribbean. In addition, he oversees security for more than 6,800 retail and branded wholesale outlets in the United States, Canada and the Caribbean under various brand names including Valero, Diamond Shamrock, Shamrock, Ultramar, and Beacon. The company markets on a retail and wholesale basis through a bulk and rack marketing network in 44 U.S. states, Canada, United Kingdom, Ireland, and the Caribbean.
Al has played a national leadership role for security issues in the energy industry where he works closely with many federal agencies, including the Department of Homeland Security, the Department of Energy, the U.S. Coast Guard, and the FBI. In addition, he is a leader within the petrochemical industry where he previously served as Chairman of the National Petrochemical and Refiners Association (NPRA) Security Committee, Chairman of the Oil and Natural Gas Sector Coordinating Council, and Chairman of the Energy ISAC.
Al holds a Masters degree from Sam Houston State University and a Bachelors degree from Texas State University. He is a graduate of the FBI National Executive Institute and the ISMA-Senior Executive Leadership Program at the prestigious Kellogg School of Management. He has been certified as a Certified Protection Professional (CPP) through the American Society for Industrial Security (ASIS) and holds a Certified Fraud Examiner (CFE) certification through the Association of Certified Fraud Examiners (ACFE).
Al believes his strongest assets are his faith in God and his family. He is married to Jeanne Theresa Philippus, and has three children; Mary; and twins Hallee and Holden. He also has two older children, Dawn and Jason.